The Majesty of a Safari

GateCheck is grateful to Tiffany Layne of LaVon Travel & Lifestyle for sharing this informative Safari blog. Our subscription box subscribers are travel lovers who love to receive professional travel advice.
How to Set Off on Safari
The Swahili word safari means "journey," and perhaps there is no greater journey than an overland exploration in the incredible continent of Africa. It's a chance to detach from the world for a while as you submerse yourself in the savannah and surrender to the rhythms of nature.
Safaris are both a decadent experience – accommodations run from glamping to boutique five-star lodges – and a very grounding experience, as the opportunity for cultural immersion and outdoor education is an intrinsic part of the trip. If you're ready to start ticking off your "Big 5" or wondering how you get to see mountain gorillas up close, read on.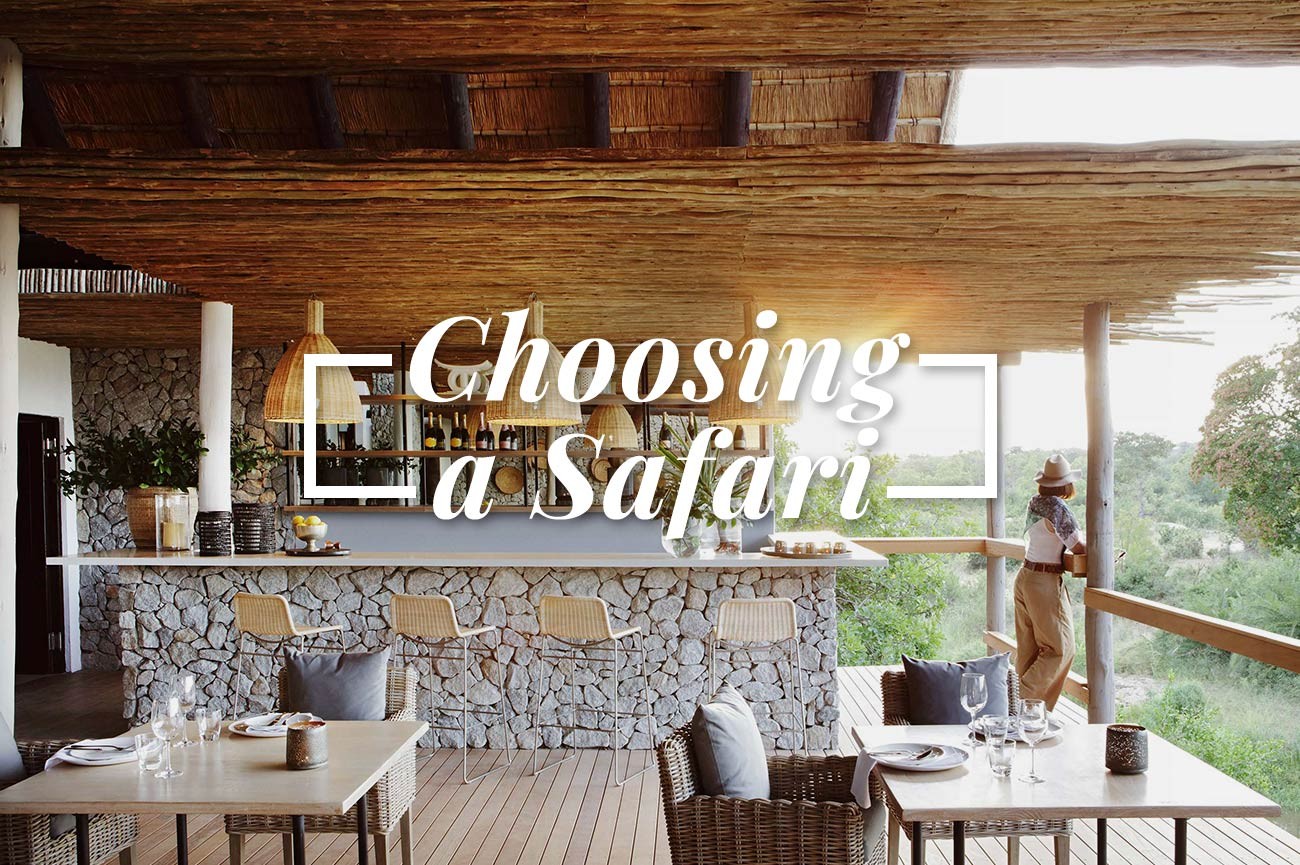 Hakuna matata! Let's choose the right country and the best time of year to visit.
Which Country is the Best Place to Visit?
Africa is home to 54 countries, with only a handful offering different types of safari experiences. The best time to view wildlife is during the dry season — roughly June to October in sub-Saharan Africa. If it's the Great Migration you want to see (herds of wildlife crossing the rivers of the Serengeti and Masai Mara), go between July and September. Let's look at what a few of these countries have to offer: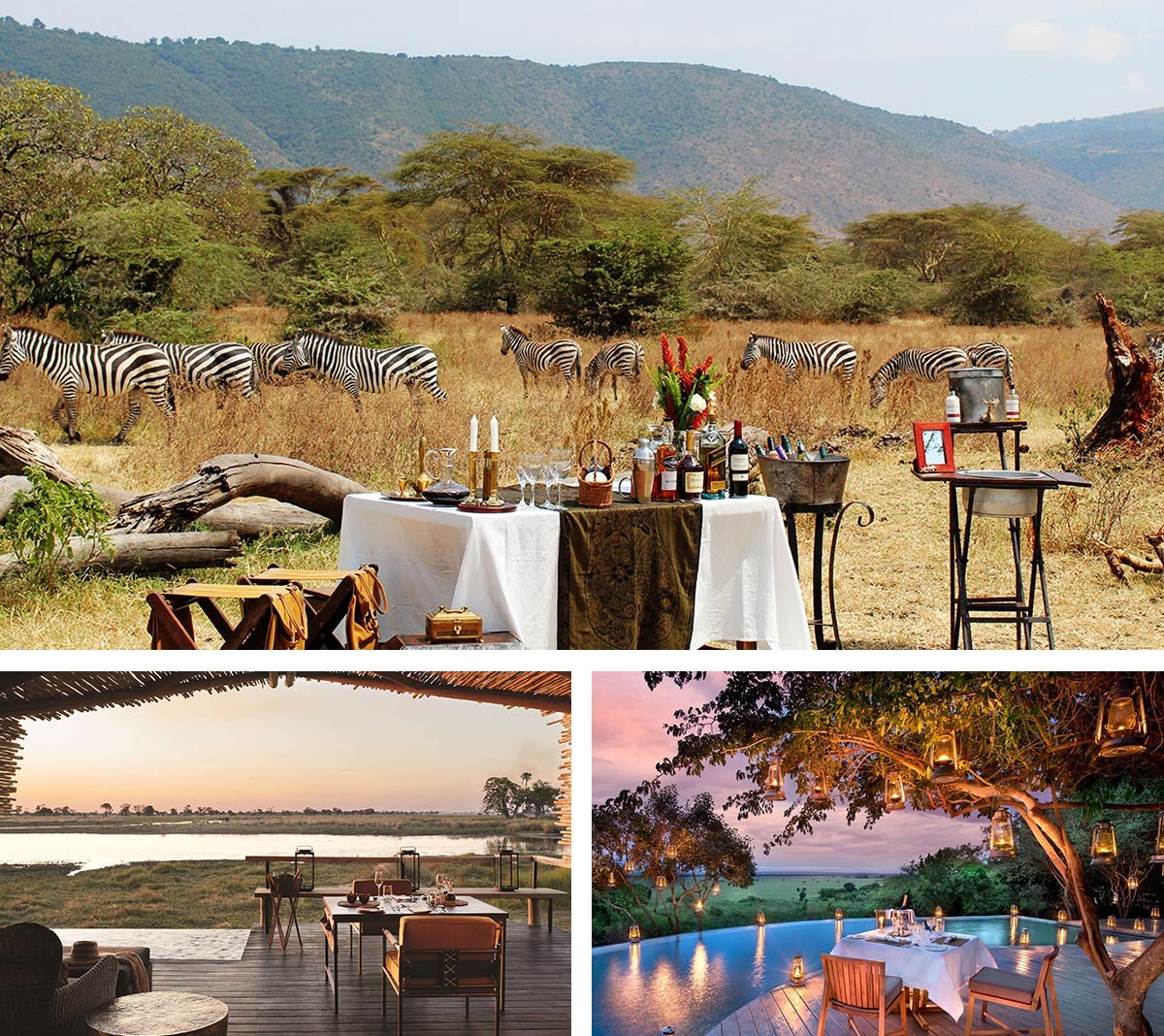 Botswana:  Home to classic safari lodges and the opportunity to explore via water-based safaris, Botswana is home to the famous flood plains of the Okavango Delta — the biggest inland delta in the world. Jeep drive or dugout canoe? The choice is yours.
Tanzania: Perhaps best known for the Great Wildebeest Migration, which happens in May and again in December. It's also famous for the open savannahs of the Serengeti. Travelers have a good chance of spotting all of the "Big Five" species (lion, leopard, rhinoceros, elephant, and buffalo), especially if the safari day includes time around the Ngorongoro Crater — a UNESCO World Heritage Site. To unwind from your big adventure, Zanzibar's picture-perfect beaches are a great place to relax before the long flight home.
Kenya: One of the best-known countries for safaris, travelers have been coming to this East African country and the wilds of the Masai Mara National Park for years. Here's your chance to live out your Out of Africa fantasy (the 1985 classic was filmed here) while watching the Great Migration, too.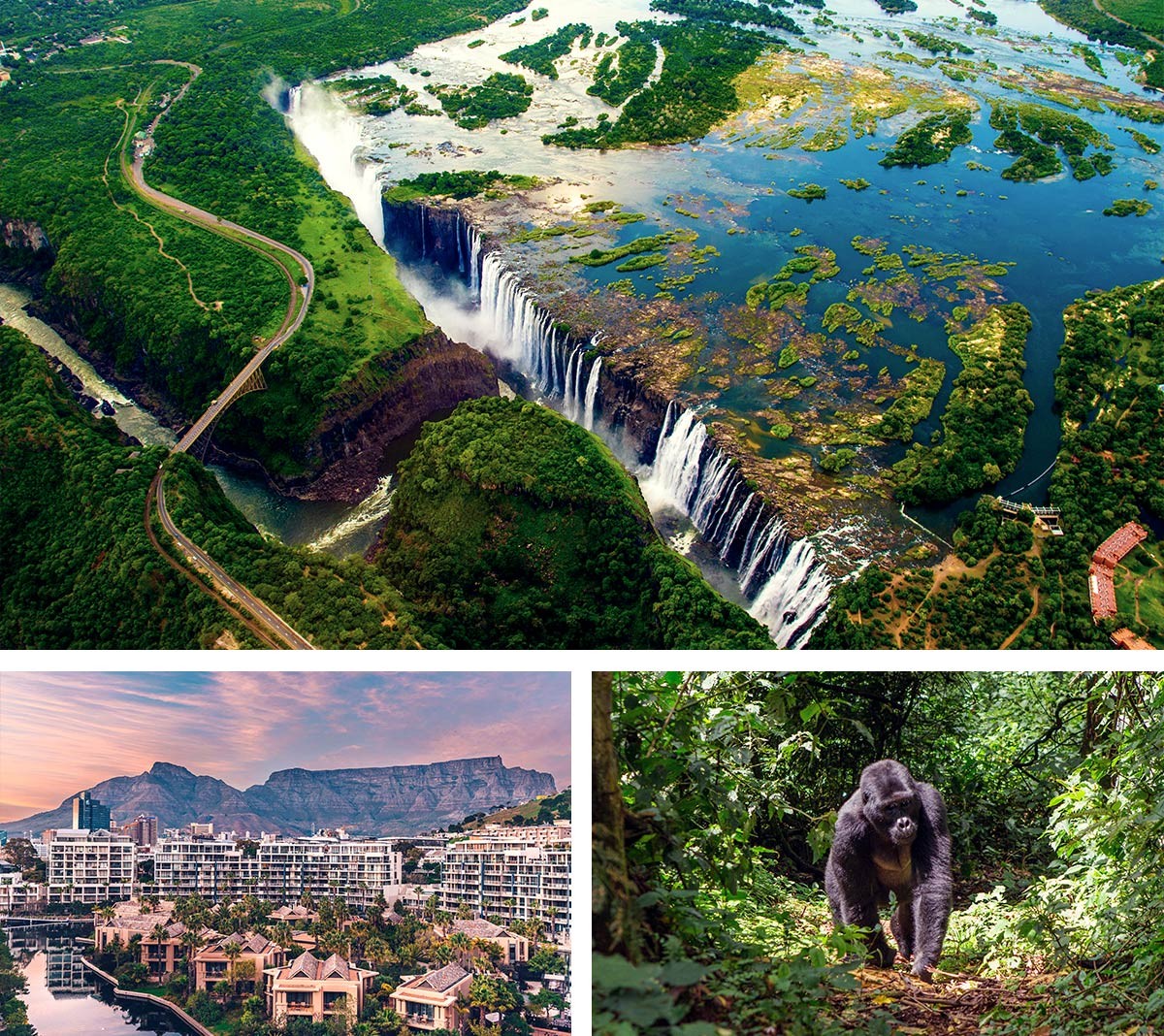 Zambia and Zimbabwe: Part of the draw towards these countries is the chance to see Victoria Falls — the world's most spectacular sheet of falling water. The rainbows and mist and overwhelming water spray (for those who get close enough) are as unforgettable as the safari.
South Africa: This is often the most popular destination for first-timers since travelers have a strong chance of seeing the Big Five. Look for leopards at Sabi Sands and enjoy this country's luxury safari camp scene. South Africa also has more to offer than wildlife: it's compact enough for post-safari visits to excellent wine country and gorgeous coastal beaches.
Uganda and Rwanda: Either of these central African countries is your go-to place for spotting mountain gorillas in the wild. Intrepid travelers will rise early and trek for hours through dense jungle and rainforest to watch in wonder at these humanlike beasts.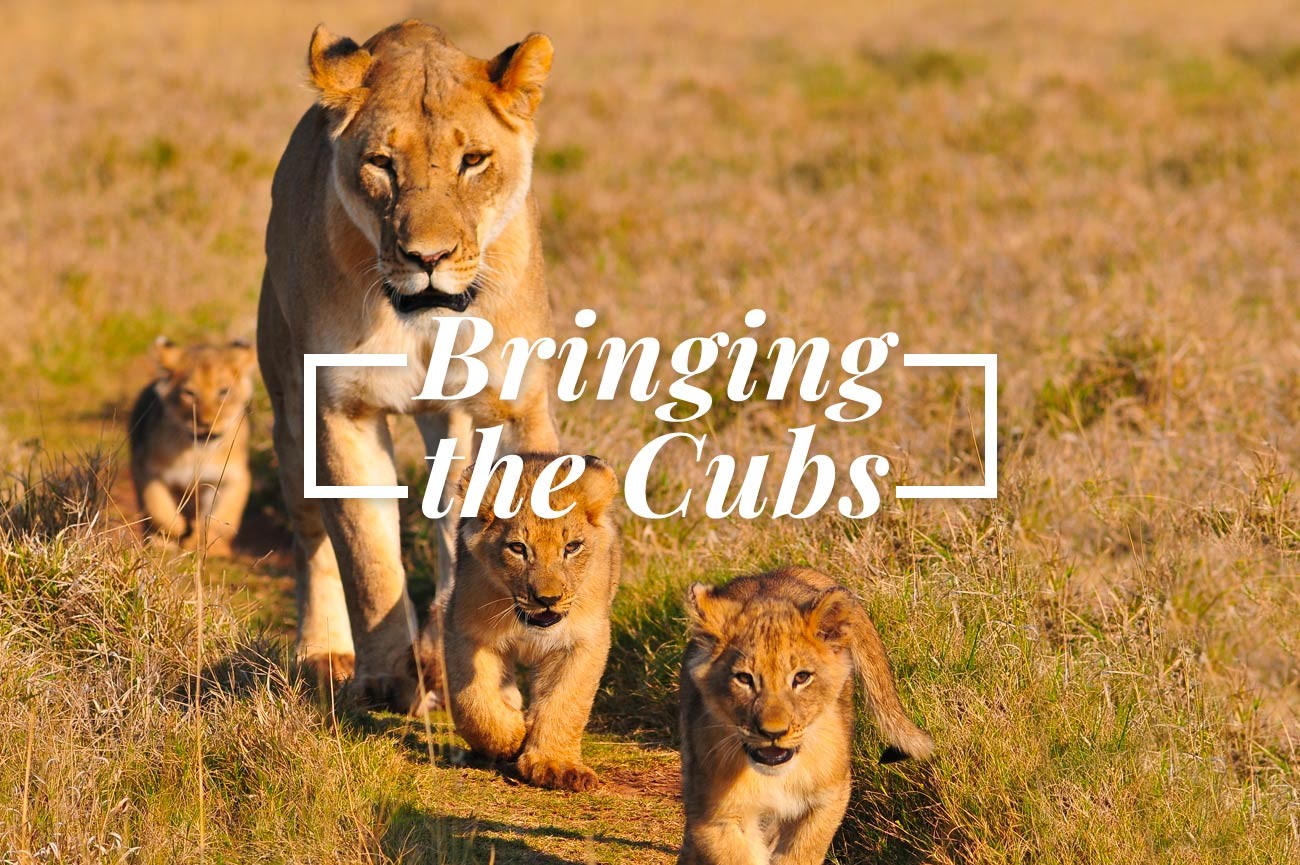 Make memories you'll be talking about for the rest of your lives. 
When Should we Take the Kids?
Heading into Africa is a mind-blowing experience for every age group, but when you're traveling with children, parents often wonder, "What age is the right age to go on safari?" Here's my advice: 
Under 9: Even if you've got a good little traveler at home, the long flights and long days chasing animals in wild jeep rides through safari country may be a little much for this age group. Certainly, families will need to move at a slower pace to help break up the trip for wee ones.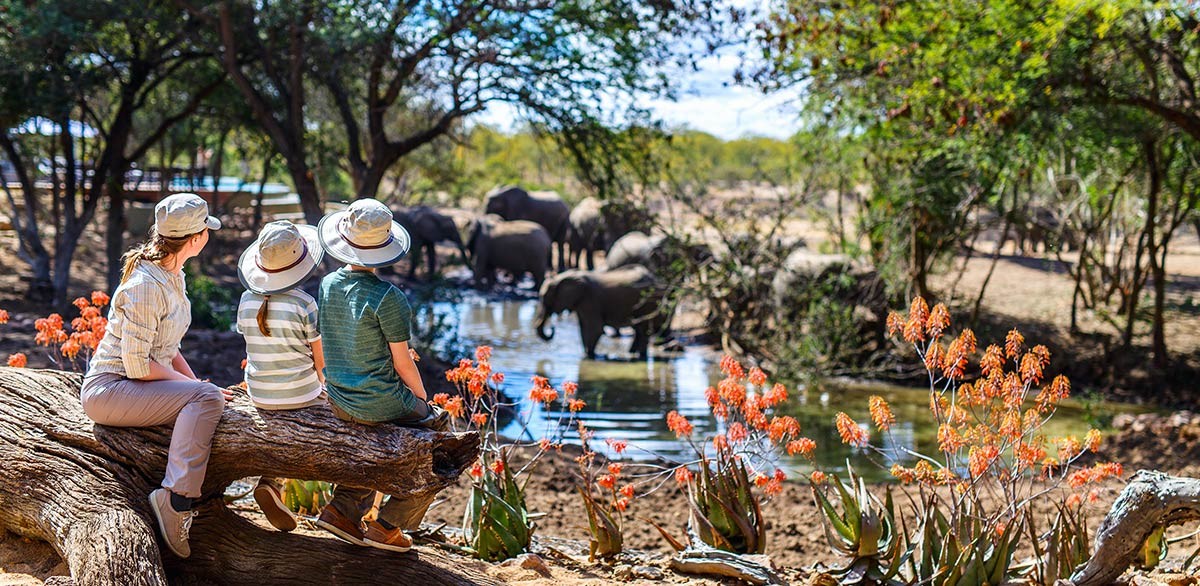 Ages 10-tween: Ten-year-olds are very impressionable. Their brains are growing quickly, their attention span is increasing, and they can handle more independent thought – events and skills learned at this age have a habit of staying with children for years. If your 10- to 12-year-old is mature enough to handle long-haul travel, a safari is a great eye-opener. Not only will The Lion King come to life before their eyes, but also it's a fantastic introduction to new cultures, new environments, and different ways of life.
Ages 13-18: Perhaps the perfect time for rough-and-ready safari trips is when you've got teenagers to enthrall. Not only are they now big enough that you can trust they won't fall out of open-top jeeps but also they will be spellbound by the visceral reality of a safari. It may also be the only time you see them up before dawn for early-morning game drives. Make sure your safari includes cultural visits to nearby villages. There's an opportunity for intellectual growth for your teen every day on safari.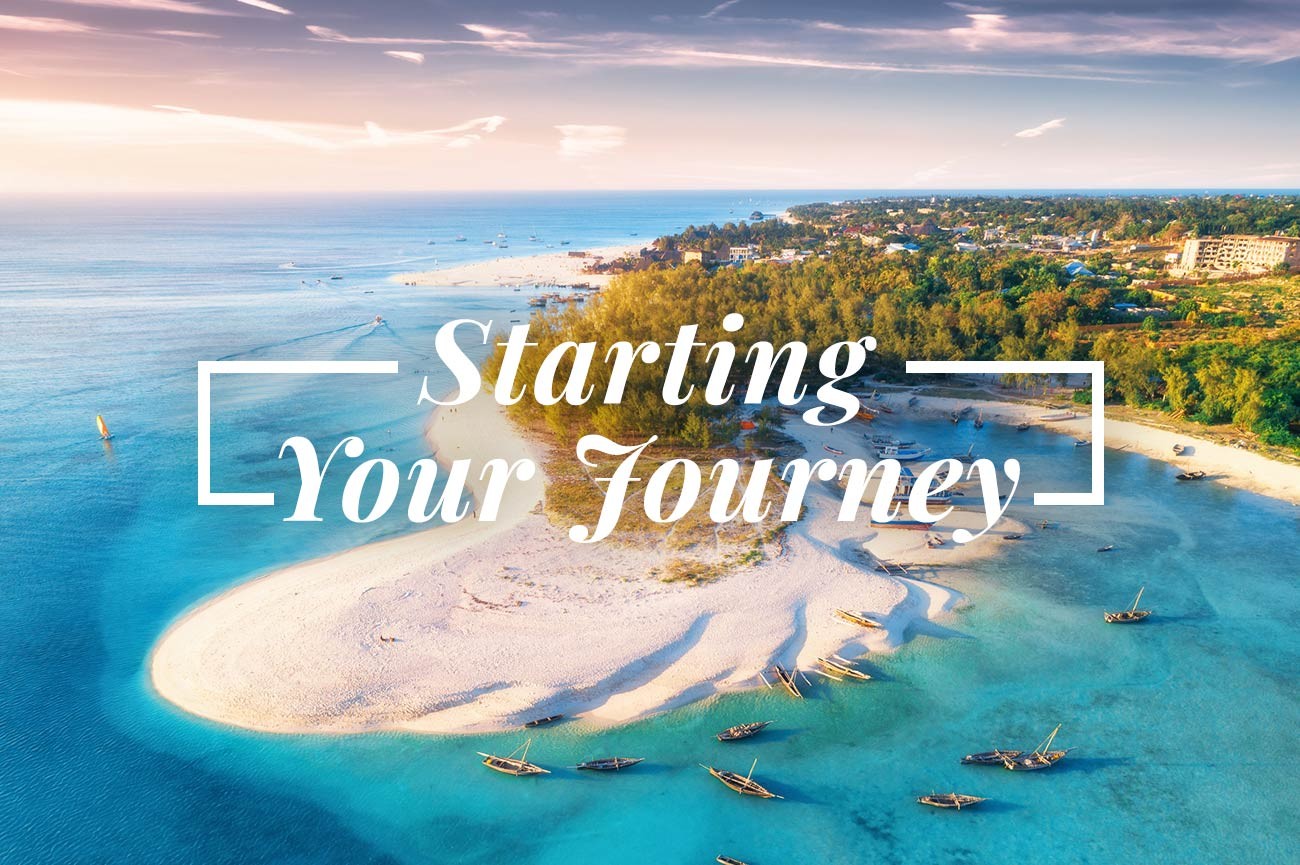 Let's expedite your expedition planning.
Why it's so Important to Book Ahead and Plan this Trip
Safaris are immersive, unforgettable, and a big investment — one that will pay off big time in terms of memories and life-changing moments. I will make sure it's the best vacation you've ever had – and I need to book it as far in advance as possible. High demand is one reason for this, and it can take longer now to ensure you'll get the best accommodations and guides. Although my great relationships used to allow me to access seemingly sold out inventory in the past; there's simply too much demand now.
I can help you wade through the many options for safari. Classic lodge? Tented camp? Is a plunge pool a must-have? Is a private game reserve or national park the best option for your Big 5 search? And do the safari guides have the right training to ensure your experience is top notch? I can help.
__________________________________________________________________
LaVon Travel & Lifestyle is a boutique, black owned, luxury travel consultancy. Our approach is personal and our goal is making sure your travel and leisure experiences are as unique as you. Our deep industry knowledge, connections and partnerships mean the best in access, upgrades and exquisite experiences for our discerning clients. Learn more or get started enhancing your next travel experience today!